News
AFEMS
PPU CUP 2018
PPU CUP
26. 05. 2018. ZLATIBOR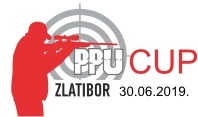 Rezultati PPU CUP 2018 >>



New Products
9,3 x 74 R
Prvi Partizan has in its production a wide assortment of old catridges originally introduced between the XIX and XX centuries.
This year, for the first time, Prvi Partizan is presenting the 9,3 x 74 R.


45-70 GOVERNMENT
"Old soldiers never die" , and apparently neither do old military cartridges. The .45-70 has been with us for over 100 years and is still very much alive.

6,8 mm Remington SPC
Soon!!